Absolutely Grounded is to live a life rooted in movement
To be Absolutely Grounded is to live a life rooted in movement, self-love, and joy.
"Living a pain-free, ageless life is only possible when we understand the power of creating a harmonious connection with our mindset, emotions and physical bodies." – Conni Ponturo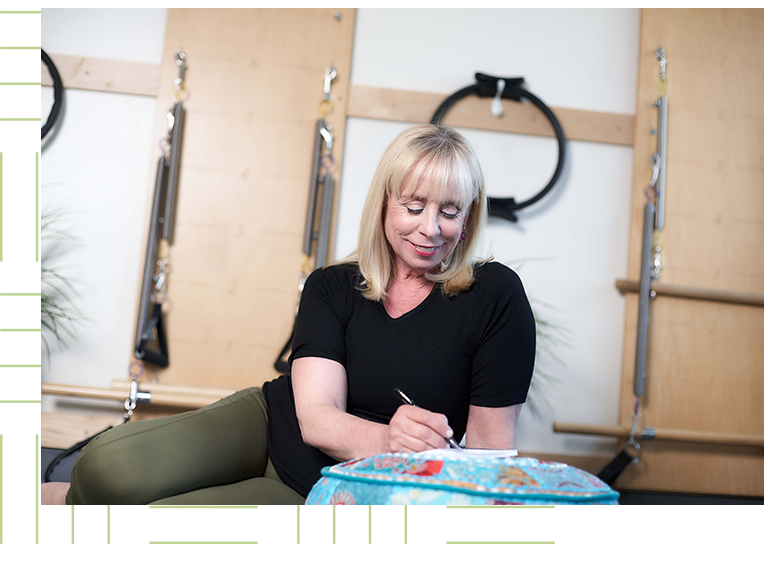 At Absolutely Grounded, it's our mission is to allow you to feel at home in your body no matter what your shape or size. To be Absolutely Grounded in the joy of who you really are. You are what you focus on so as you focus on the good your body can do you, you'll realize the more your body is capable of doing. We invite you to emerge in your joy, self-love, and connection… set free by tapping into the intelligence of your body.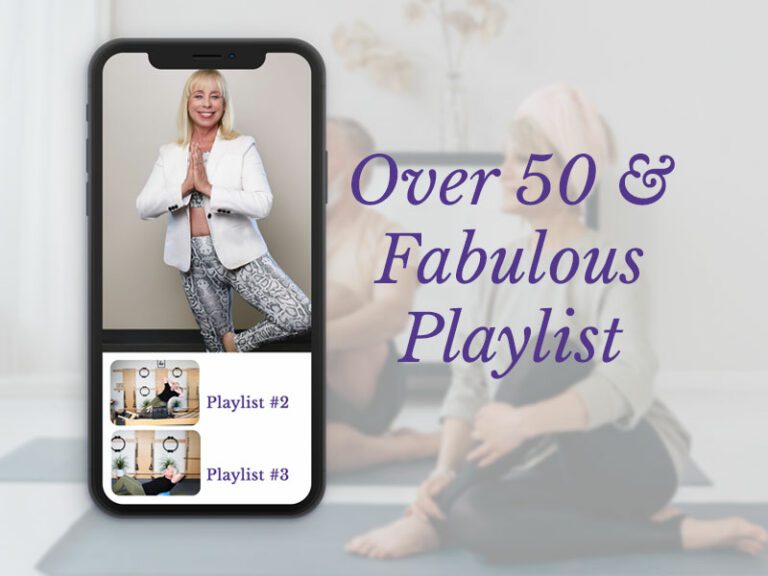 Over 50 & Fabulous Playlist
Have you forgotten about your body and you're not sure where to get started?
Incorporating the 3 M's into your daily routine –  movement, mindset, and motivation – allows you to emerge into a life filled with movement, self-love, and joy, bringing you step-by-step into the freedom you desire.
The world is a reflection of how you think. Have you ever noticed how your day starts to determine how it ends and how you feel, for instance, if you spill coffee on your shirt as you walk out the door, one by one things will escalate with your negative thoughts and you'll end up having a terrible day? As much as we don't want to admit it, we are in control of our day. Watch what you say, your body is listening – think positive thoughts and have a great day!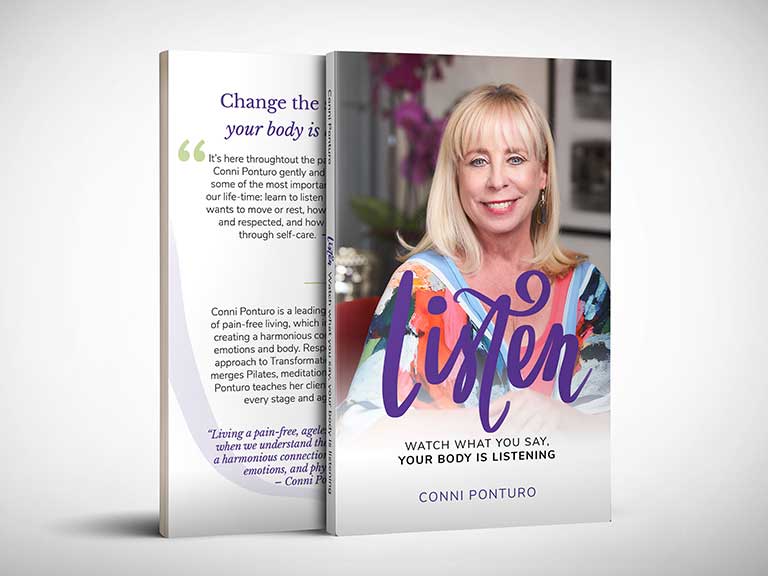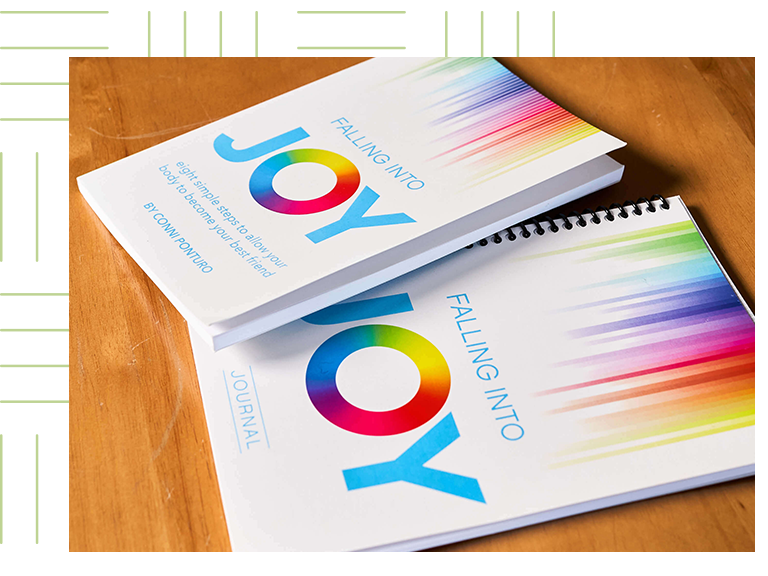 Conni is a best selling author, having written books on falling into joy and the body's intelligence. She incorporates her years of experience in dance, as a pilates instructor, and helping people move through pain into each of her books. Conni pours her heart and joy for life into every page she writes, leaving you feeling filled with the keys to achieve your ultimate life of freedom.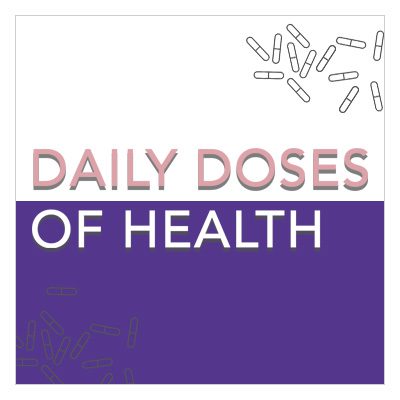 Get a jolt of inspiration every day in the form of short videos that are less than 5 minutes and are everything from words of wisdom to mini exercise videos.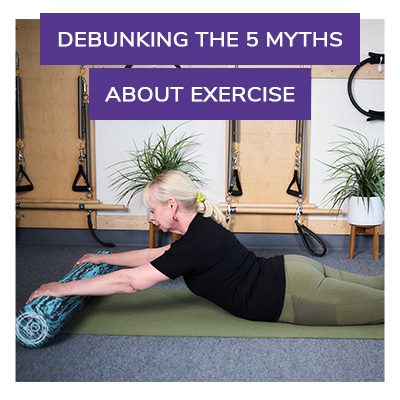 Debunking the 5 Myths about Exercise
Find out the 5 myths preventing you from achieving your best results, and how you can move past these obstacles starting today.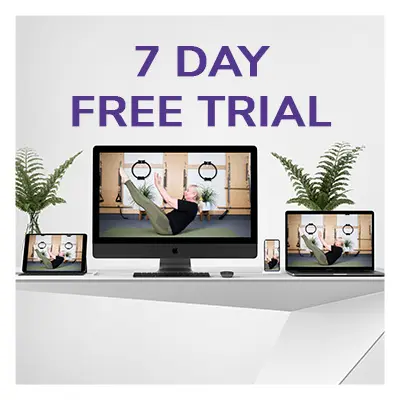 For a limited time, Conni is offering unlimited access to her full library of on-demand inspiration, meditation, and workout videos for free! Just click this yellow button to get started.
"Joy is the juice of life freshly squeezed, how will you drink it in?"
Conni is a vitality expert that has been guiding her clients from chronic pain to loving their bodies and feeling joy for over 20 years. Conni specializes in serving those that feel like they do not have a home elsewhere. Conni has built a community of all shapes and sizes, and while the majority of members are fabulously over 50, she has clients of all ages. In 2020 Conni expanded her LA physical studio to serve clients worldwide virtually. Conni is now able to help a greater community to live the life of joy they deserve. If you're experiencing pain, or would just like to be more grounded in love and joy welcome to Absolutely Grounded, your new home.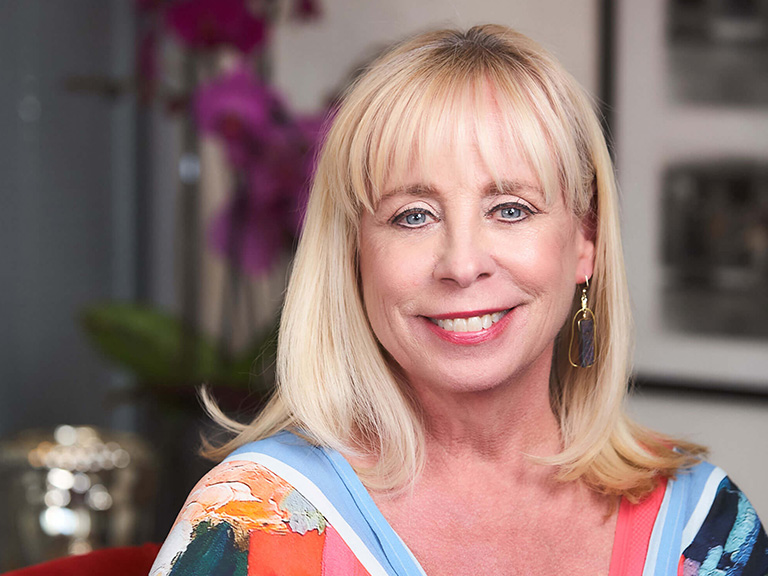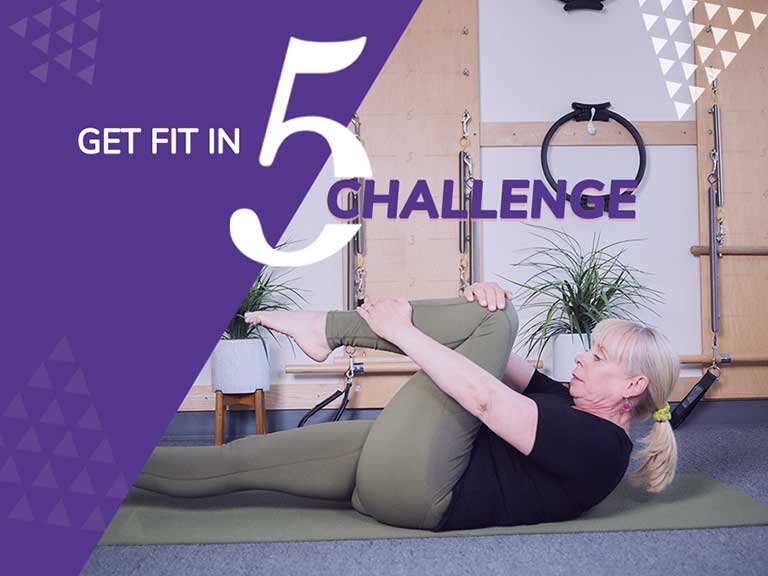 Did you know that just 5 minutes of movement, mindset focus can have a huge impact on your overall health? Did you know all you need to do to achieve your ultimate life of freedom is incorporate three words starting with M into your daily routine? Find out how you can challenge yourself into achieving a life filled with joy, self-love, and movement.
Mini-Series & Playlists​​
Do you have a particular affinity for meditation classes, a need to work out some kinks with stretches or a foam roller? Or maybe you've just always wanted to try out a Barre class. Or maybe you want to learn how you can workout with regular household items like a pillow. We have a wide range of playlists and mini-series to suite your needs.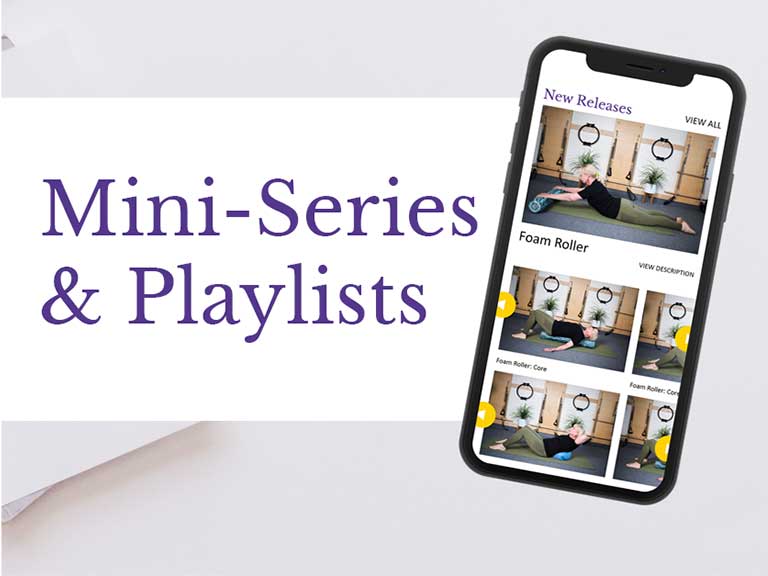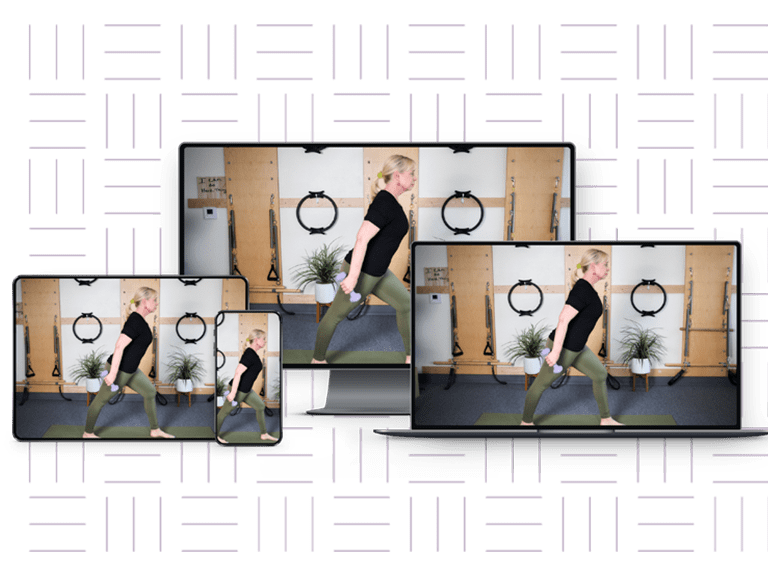 Conni has recorded hundreds of videos of inspiration, workouts, and meditation of varying lengths for you to watch at your convenience. Whether you want to workout, bring a little inspiration into your life, or get a better night's sleep through meditation, Conni has videos to suit your needs.
Conni has been bringing Joy into my life for the past 14 years. With mind, body, and spirit I have never felt stronger in my life then I do now with her zoom mat classes! I have been taking reformer classes for a long time and feel such a connection to my body. Conni brings an exuberant spirit and an extreme knowledge of the way each exercise is helping your body. I mention mind as well because Conni also teaches an amazing meditation class that has really helped my well being! She is an amazing instructor and an incredible person, I always look forward to my workouts with her.
I recently worked with Conni during a very challenging recovery that compromised my mobility and flexibility. The work she did with my body and the encouragement she brought to my recovery is beyond words. I truly believe my work with her is what has allowed me to regain the range of motion I have today. She is knowledgeable, compassionate, smart and excellent as a transformational expert and authority in her field ... and, even more, who she is as an amazing person ... an amazing woman!
I can't say enough about Conni, When I had my back surgery many years ago, my doctor wanted me to start Pilates for rehab and I started working with her . I had confidence with her knowledge then and still do now. I look forward to class and feel so accomplished when we are done! She will listen to what you need and I highly recommend her.
Conni is a well-being guru. I've had a lot of fitness instructors over the years and no one has brought more joy to my practice or a more helpful understanding of my body's dynamics more than her. Her daily check-in texts and zoom Pilates classes during COVID have allowed me to continue my practice while also giving a bit of structure to my week to carve out time for my well-being. Conni's passionate dedication to her client's physical and mental wellness has always been evident, but perhaps now more than ever and I am so appreciative.
Conni's Monday meditation grounds me for the whole week! It's an amazing way to unwind, relax and refocus on myself. The hour meditation is the best thing I do for me all week!
Before joining Conni's online mat pilates, I was hesitant. I have never taken a pilates class and loved intense workouts. I was nervous this class wouldn't challenge me enough. However, I fell in LOVE with this class! It pushes you to move your body in new ways that challenge and changes the way you view movement. I have never had the flexibility, core strength, and body awareness I do now! Conni is full of knowledge and shares why we are doing the movements and not just the hows. This class has been eye-opening and teaches you to love your body and the ability you have to move.
Conni Ponturo of Absolutely Grounded is a fairy tale pilates instructor. You won't find a more competent and joyful teacher if you looked under every rock. Then one day when you least expect it she appears as regular human and you realise that you've found the Pilates Leprechaun. Conni has serious dance experience which means she walks the walk and brings to her teaching a real knowledge of how to push, yet avoid injuries. That's a difficult skill. She is also an incredibly positive person which merges her pilates artistry, style and know-how into one package. She subtly varies her online workouts so you never get bored. Whether working with her one on one, or taking her website classes, Conni is a gift. I have been taking her classes for years, and loving her online platform. Her style will get you active again if you've not been doing enough, or keep you working if need extra positive ways to keep motivated. Highly recommend to young and old alike.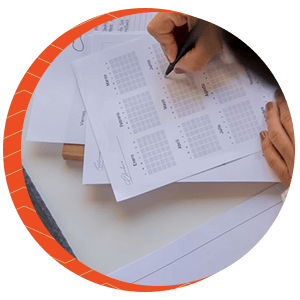 Conni offers live pilates mat classes, delivered virtually every Monday, Wednesday, and Saturday as well as evening meditation classes every Monday.
When asked to close the doors of her Absolute Pilates Upstairs studio at the beginning of 2020 due to a pandemic, Conni quickly pivoted and moved her studio online. Conni gives the same personalized attention and joyful motivation to move online as she does in studio. These live virtual classes are fun, informative, and transformative.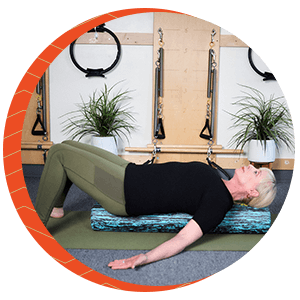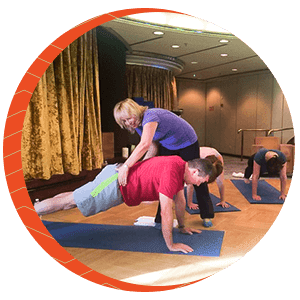 Owner of the highly regarded, Absolute Pilates Upstairs, based in Woodland Hills, California, Conni serves as an innovative transformational movement and lifestyle coach. Her expertise in rehabilitative training makes her highly sought after by the medical community for her ability to create a safe environment for recovery from hip replacements, spinal fusions, knee replacements, and other serious injuries. Conni holds multiple certifications including those from Pilates Method Alliance, Balanced Body, and Physical Mind Institute. She is a certified Breast Cancer Exercise Specialist with The Pink Ribbon Program. Conni Ponturo knows that the answer to pain-free living is within us.
Conni believes age is just a number. If you live a life filled with joy, self-love, and movement you can live a vibrabrant, healthy life filled with joy and happiness well into your hundreds. And a young person filled with stress, self-doubt, and living a stagnant life can appear "old". That's why Conni is committed to providing the tools and knowledge necessary for anyone at any age, to live a "youthful" life filled with joy, self-love, and movement.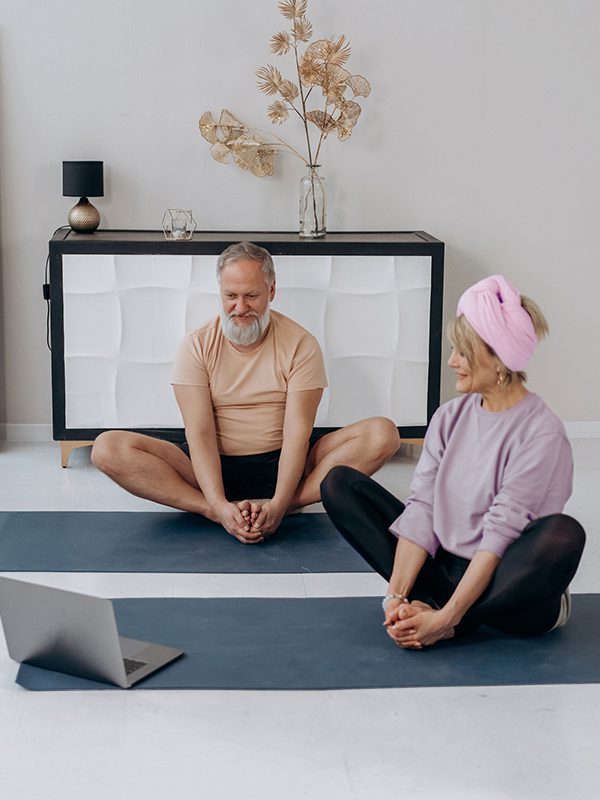 Have you forgotten about your body and you're not sure where to get started. From couch to freedom allows you to emerge into movement, self-love, and joy, bringing you step-by-step into the freedom you desire.
Conni's Favorite Items & Partnerships